A Dedication to Excellence That Has Remained Constant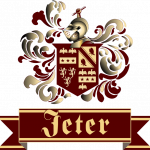 Jeter Memorial Funeral Home

Sign up for updates on new obituaries

| | |
| --- | --- |
| Traditional Burial: | This type of service is when arrangements are made to have a visitation and funeral ceremony, followed by burial at the cemetery. |
| Direct Burial: | This service is when arrangements are made to inter the deceased in a cemetery without having any ceremony or visitation. |
| Traditional Cremation: | While very similar to traditional burial, the difference is that following the funeral, the deceased is transferred to the crematory and there is no procession. The service is ended following the funeral service. |
| Direct Cremation: | Direct cremation is selected when no ceremony or visitation is desired. It is most often the least expensive option offered. |
| Memorial Service: | This is a service without the body present. A visitation, burial or cremation may or may not have preceded the memorial service. |
Our staff provides expert personal assistance with many details, from making reservations at local restaurants and hotels, to arranging for catering, floral arrangements, cemetery memorials, airline and car rental reservations and numerous other funeral related requests.

We offer personal assistance with filing for various Veterans' Benefits. Our staff can determine eligibility and file the necessary paperwork for you to receive entitlements. Every honorably discharged Veteran of the United States Armed Forces is entitled to a United States Flag to be presented to the next of kin at the conclusion of the funeral service. Often times our funeral home is able to secure an honor guard to present the flag. (va.gov also http://www.vba.va.gov/)

We notify the Social Security Administration and assist in applying for benefits. SS will pay a benefit of $255 to a surviving spouse or dependant child. Other benefits may also be available, and we can advise. (ssa.gov also medicare.gov)

We will assist in filing for life insurance proceeds or other survivor benefits and can take an assignment of a policy to cover funeral expenses.
311 N. Friendswood Dr.
Friendswood, Texas 77546
281.992.7200
311 N. Friendswood Dr.
Friendswood, Texas 77546
281.992.7200