Sign up for updates on new obituaries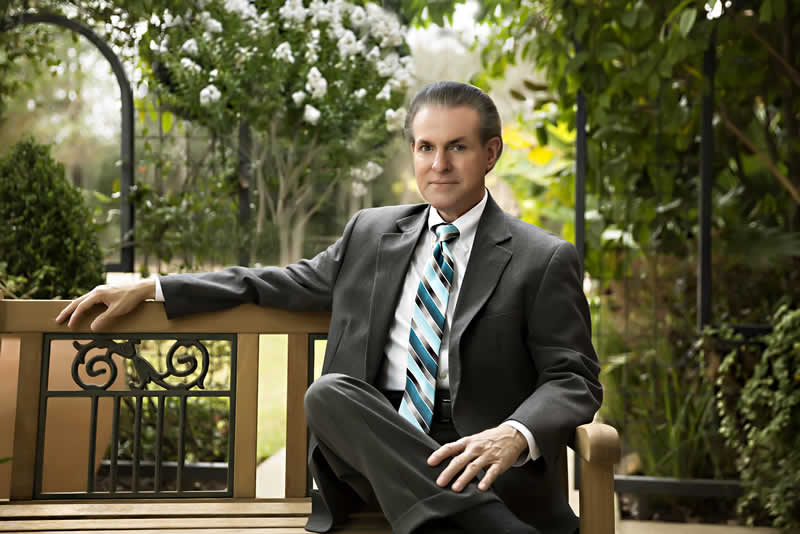 Greg Jeter has been creating meaningful relationships serving the funeral industry since 1978. From his first position as a yard boy at Martin Funeral Home in Alvin, Texas to owner and director of Jeter Memorial Funeral Home in Friendswood, Jeter has touched every aspect of funeral service. Gregory Jeter began serving the funeral industry in his youth, working for small-scale, family-owned companies in Alvin, Texas. After Jeter graduated from Mortuary College in Houston, he moved to Richmond to fulfill an apprenticeship with The Garmany & Carden Funeral Home in Rosenberg, Texas. He became licensed in the state of Texas as a Funeral Director and Embalmer on September 7th 1982. After earning his license, Jeter returned to Alvin to manage Martin Funeral
Home. He later moved to the Oak Park Funeral Home, which soon was enveloped by a large conglomerate. Jeter, unimpressed by the increased pace and decreased interest and focus on clients, yearned to return to the community service-oriented funeral home. In 1995, Jeter decided it was time to open Jeter Memorial Funeral Home.

Originally born in Texas City, Texas, and raised in Alvin, Jeter made the move to Friendswood when he was ready to open his funeral home. Because other funeral services saturated the market in Alvin, he was looking for fresh ground, new communities to serve, and a welcoming family. Jeter found the perfect climate and community in Friendswood – a town founded by Quakers in the 1800s.

Jeter opened the Jeter Memorial Funeral Home fueled by the passion for serving his community and offering compassionate and genuine care to clients going through the most difficult transition periods of their lives. His aim is to share and extend goodwill, patience and comfort to the families and communities that he serves. As any family serviced by Jeter Funeral Home knows, Jeter treats funeral service as a loyal and dedicated form of serving his community. From taking care of special requests and sensitive needs to take care of families as if they are his own, Jeter's commitment to his clients is second to none. Jeter founded the Friendswood funeral home with a guarantee to provide a service of excellence that remains a constant in the Quaker community.
The Friendswood Quaker community was established in the early 1800s. Friendswood was landlocked and separated from Houston, and was conveniently less affected by the growth and inflation of Houston. Greg Jeter, upon moving to Friendswood, received an incredible amount of support and welcome from the Quaker community at the inception of the Jeter Memorial Funeral Home.

While serving the Quakers at Alvin's Oak Park Funeral Home, Jeter met Rev. Dr. Joseph Roher, a pastor of Friendswood Friends Church. Dr. Roher suggested Friendswood as an alternative to opening another funeral home in Alvin, where two funeral homes already competed for business. Friendswood, on the other hand, a neighbor Quaker community with no established funeral service, was the ideal locale for a new funeral home. Jeter recalls the enthusiasm Roher offered, promising "We'll support you."

Jeter's philosophy when opening Jeter Funeral Home was simply that he would not accept rejection. Failures, setbacks, and financial difficulties were of little concern to Jeter. He knew that a commitment to serving the community and contributing compassionate, caring service was worth any risk. "My goal is to target lasting relationships with people. Our clients wouldn't think about calling anyone else," Jeter says. Refusing rejection surely worked in his favor, as Jeter Memorial receives over 225 calls per year – primarily by referral. It is that sense of loyalty, community, and family that solidifies the relationship between Jeter and his clients.

Jeter Funeral Home strives to accommodate all personal requests – however unusual they may be. Jeter is happy to offer guidance to family and friends that need assistance with making arrangements. His ultimate priority is to take care of you as comfortably as you would desire. In the final moments of life, it is your friendly neighbor who will oversee your final journey. Rely on Jeter Memorial Funeral Home of Friendswood to be your loyal and compassionate neighbor, looking out for you like family during the time your family needs it most.

311 N. Friendswood Dr.
Friendswood, Texas 77546
281.992.7200
311 N. Friendswood Dr.
Friendswood, Texas 77546
281.992.7200